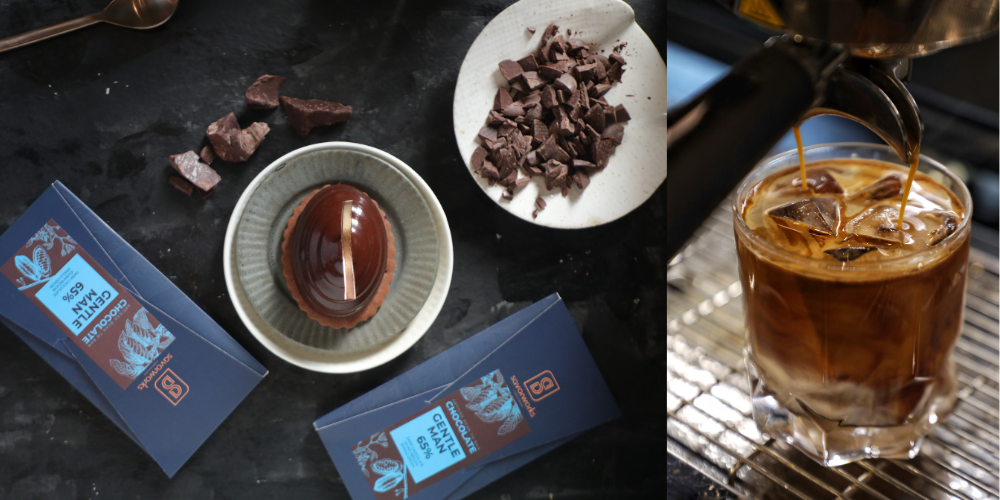 Savorworks is delighted to bring our impeccable coffee offerings, delectable European bakery desserts and artisanal chocolates to your special events.
Whether you're planning a corporate event, wedding reception, or private gathering, our dedicated team of experts is here to bring the perfect blend of flavor and elegance to your special occasions.
What's the occassion?
Our coffee catering services are ideal for a wide range of occasions, including:
Corporate Events: Impress your clients and colleagues with our premium coffee offerings and delectable treats during conferences, meetings, and corporate gatherings. Elevate your brand image with an unforgettable coffee experience.

Weddings and Receptions: Add a touch of elegance to your special day with our sophisticated coffee and dessert options. From the wedding ceremony to the reception, our coffee catering services create a memorable experience for you and your guests.

Private Parties: Whether it's a birthday celebration, anniversary, or intimate gathering with friends and family, our coffee catering brings an extra layer of sophistication and indulgence to your private events.

Social Events: From galas and fundraisers to art exhibitions and cultural festivals, our coffee catering services provide a delightful sensory experience that enhances the ambiance and creates a lasting impression.
What's On The Menu?
Exquisite Coffee Selection
At Savorworks, we believe that exceptional coffee is the cornerstone of any memorable event. Our coffee catering services feature a meticulously curated selection of premium, single-origin coffee beans sourced from renowned regions worldwide. From smooth and balanced espresso blends to bold and aromatic pour-over options, our expert baristas ensure that each cup is brewed to perfection, captivating your guests' taste buds with every sip.
Artisanal Chocolates
To truly elevate your coffee catering experience, we offer a selection of artisanal chocolates handcrafted by our skilled chocolatiers. Each chocolate creation is a work of art, made with the utmost care and attention to detail. Indulge your guests with an exquisite assortment of truffles, pralines, and bonbons, meticulously crafted using ethically sourced, premium-quality chocolate and infused with innovative flavors that will captivate chocolate lovers and connoisseurs alike.
European Bakery Desserts
Complementing our exquisite coffee offerings, our European bakery desserts add a touch of indulgence to your events. Delight your guests with an array of tantalizing treats, meticulously crafted using time-honored recipes and the finest ingredients. From delicate pastries and flaky croissants to rich cakes and buttery tarts, our bakery delights are artfully designed to harmonize with the aromatic notes of our specialty coffees, creating a symphony of flavors that will leave a lasting impression.