Savorworks Roasters
Regular price
Sale price
Rs. 380.00
Unit price
per
Sale
Sold out
There's something special in the cacao beans from Idukki region. The cacao we source from the region treats you with a sweet, soft, fruity, and nutty flavor profile that effortlessly melts in your mouth, bringing to your mouth a wholesome experience of bean to bar. Every bite tempts you with a surprise and aftertaste stays with you like a  "True  Gentleman" for so long that you cannot stop thinking about it. 
Ingredients: Organic Cacao Beans ( Idduki Region),  Organic Cacao Butter, Organic Unrefined Cane Sugar,  Emulsifier Sunflower Lecithin (E322). May contain traces of nuts.
Cacao Percentage: 65% Cacao
Flavor Notes: Heavy bodied with  notes of citrus, raisin and nuts.
Size: 100 Gms.
Net Weight: 85-90 Gms
Share
View full details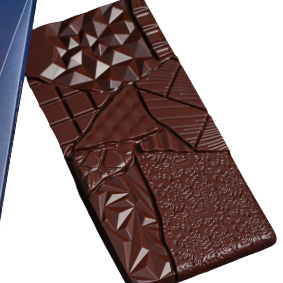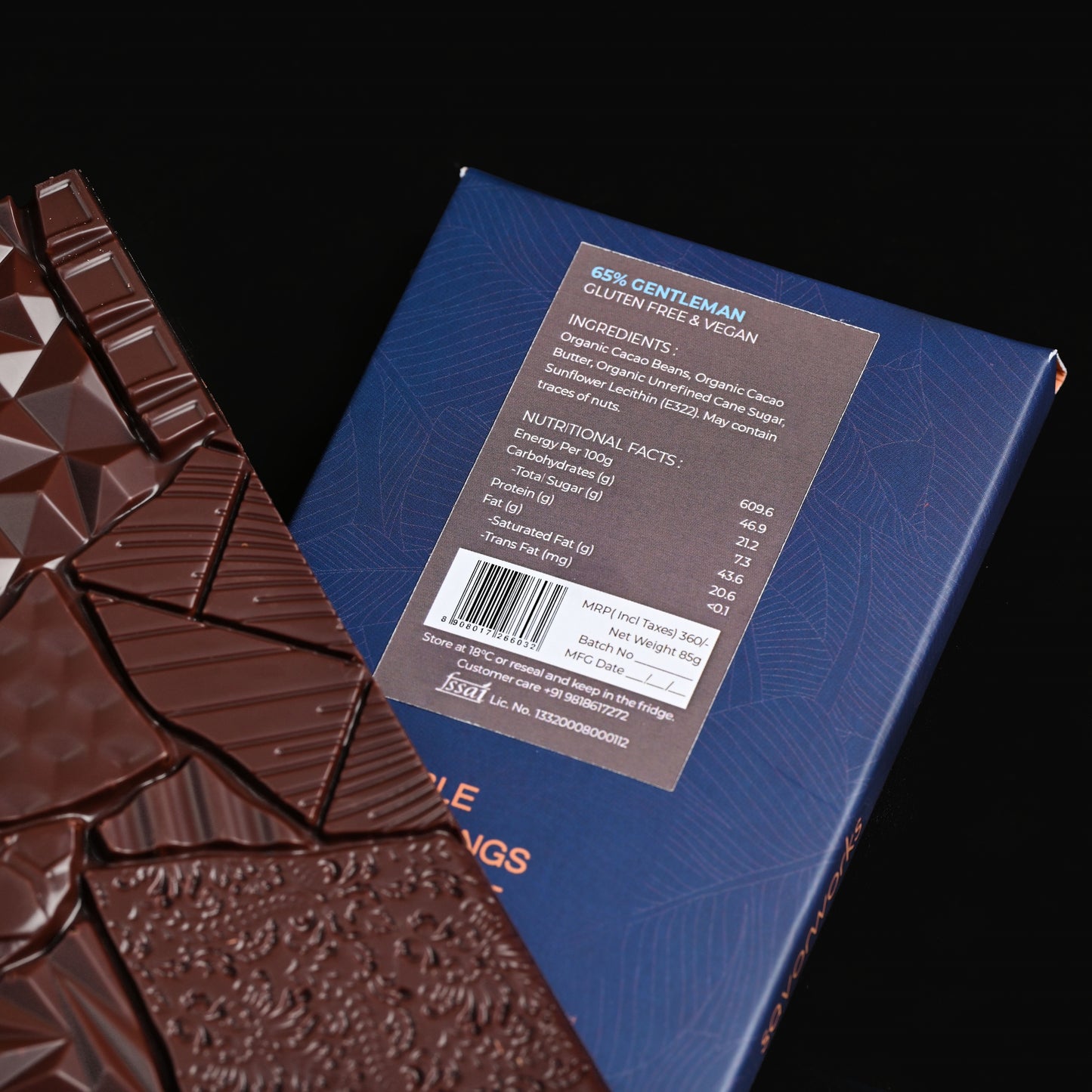 Frequently Asked Questions
Where do you source your beans from?

Our cacao beans are sourced from the Idukki district & Anaimalai Hills in Kerala. Our team of Graders lead our sourcing to ensure high-quality specialty beans
How long will you take to deliver my order?

We ship all orders with Bluedart. This usually means next day delivery, but this is not guaranteed, but we tend to find orders arrive at the latest within 3 working days.
Can I return the chocolates if I don't like it?

Unfortunately, we do not accept any returns or exchanges for our consumable items.